I have given you the LGBT webtoons i am subscribed to in my last  CLICK THIS TO GET TO THAT POST.  I was looking for a good place to start because i always read m/m books and i wanted something more diverse, i consulted the oracles Bi Bookish babe, Smiling Jay , readable life and Aurora libralis  blogs and they have contributed to my my ever growing TBR list. I picked up a fair number of books from each blog and my ambition was to read something 'different' ( in quotation marks because my royal bottom went back to m/m at the end) i mean i tried.
So here's what i read for pride month , i recommend them to you because they were really interesting and i think you should read them too. Also check out the lovely blogs i listed too.
Noah can't even and Noah Could Never by Simon James Green
If you are ready for a cringe fest galore and laugh out loud comedy i recommend this duology. Follow Noah's adventures with his best mate Harry and his whole high school.
Its not like its a secret by Misa Sugiura 
The main character Sana Kiyohara is not out to her parents and her friends, she suspects her father is cheating, she has a huge crush on Jamie. But her friends don't like Jamie's friends and vice versa. How does Sana survive this?
I listened to this book and it made it come alive. There's cultural and race issues addressed in this book, it's really cute but there's this one part of the book where i was like SHUT UP SANA PLEASE. If you read this book you would get there and you would hide under a blanket just like i did.
The Quarterback by Mackenzie Blair
I listened to this and i wrote a review of it before. Its about a collegde football star Matt who is in the closet falling in love with the 'punk' kid Trevor.  The end is happy and fluffy.
A  Quick Guide To They/Them pronouns By Archie Bongiovanni and Tristan Jimerson
A guide showing how to use They/them pronouns, its really useful i wrote a review of it here you can check it out also. Its a quick comic explaining how to use these pronouns and the people that use them.
Peter Darling by Austin Chant
A retelling of Peter Pan.
Wendy is a Trans Male known as Peter Pan, he goes back to Neverland after ten years to fight with Captain Hook. He discovers a lot about himself, Hook and the truth about the lost boys.
And finally i read the O. G
Simon Vs The Homo Sapiens agenda By Becky Albertalli
I have had this book on my TBR for ages, i finally read it and my heart was filled with so much fluff.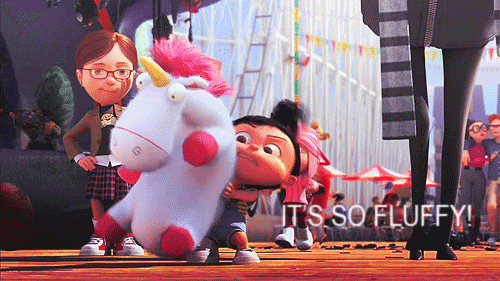 I hope you had a wonderful pride month.
Put that rainbow up every single day and be proud of who you are
As always
Booked Unicorn