Hello Humans
Yes i am still alive on the interweb spaces. I have just been melting slowly in this heat. #toohottofunction
How are ya ? How was your March? I hope everything went well for you and if it didn't cheer up love, it would get better.
Get hit with sunshine in your life!!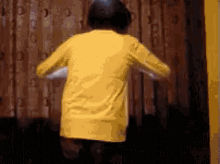 My reading in March was filled with distractions.
Distractions sponsored by Kindle Unlimited. Because fuck your TBR 
To be fair i also blame Scribd, but hey last time i checked i'm the one clicking away.
I set out to read and finish Black Leopard Red Wolf by Marlon James ( i have been raving about it) and then start The Priory of the Orange tree ( while taking care of ARC's in between).
Well how did that go:
I read ten books totally unrelated to my TBR. And you know what? I enjoyed every single one of them . Yes that's right i'm a rebel. And i also increased my reading challenge goals from 50 to 75 because who am i kidding, i'll finish my goal early.
Here's what i read in March 
Proud by Various Authors and Artists ( compiled by Juno Dawson)

Kamikaze boys by Jay Bell

Living Art series by River Mitchell

Fae's Captive series by Lily Archer

Pretend you are mine by Sloane Kennedy ( Short Story from  Protectors Series)

Bennett Mafia by Tijan 
And that's all folks.
I hope April would be better for all of us and i pray for good things and good news in this New month.
P.s: How are those resolutions coming along?
As Always,
Booked Unicorn